Take a second to think about all those people who had limited funerals since 2020 and were impacted by the restrictions as a result of the Covid-19 pandemic.
What is it like to have a restricted funeral in a pandemic?
A lot of Victorians personally experienced or know someone who experienced a limit on the number of funeral attendees in 2020-2021 due to Covid-19 related restrictions.  In some cases, even immediate family members could not attend their parents' and other loved ones' funerals, whilst others chose to cremate or bury their family members privately without funeral ceremonies, in the hope that a more suitable memorial could be postponed at a later date.
There are countless stories throughout the community of family members and loved ones who had to participate in non-traditional funerals with alternative funeral options including watching a funeral via livestream. Remotely experiencing a funeral via livestream has further heightened the sadness, loneliness and has added an extra layer of emotional isolation to the physical isolation most of us have already been experiencing.
These instances of physical and emotional isolation are also increased because of our innate desire as humans to seek comfort and connection in times of sadness and loss, and the inability to support loved ones and grieve together makes gaining closure all the more difficult.
The ongoing implications of the coronavirus pandemic and the disruptions it has caused to funerals, memorials and our ability to heal through the natural processes of grief are only just becoming evident and a difficult reality to accept.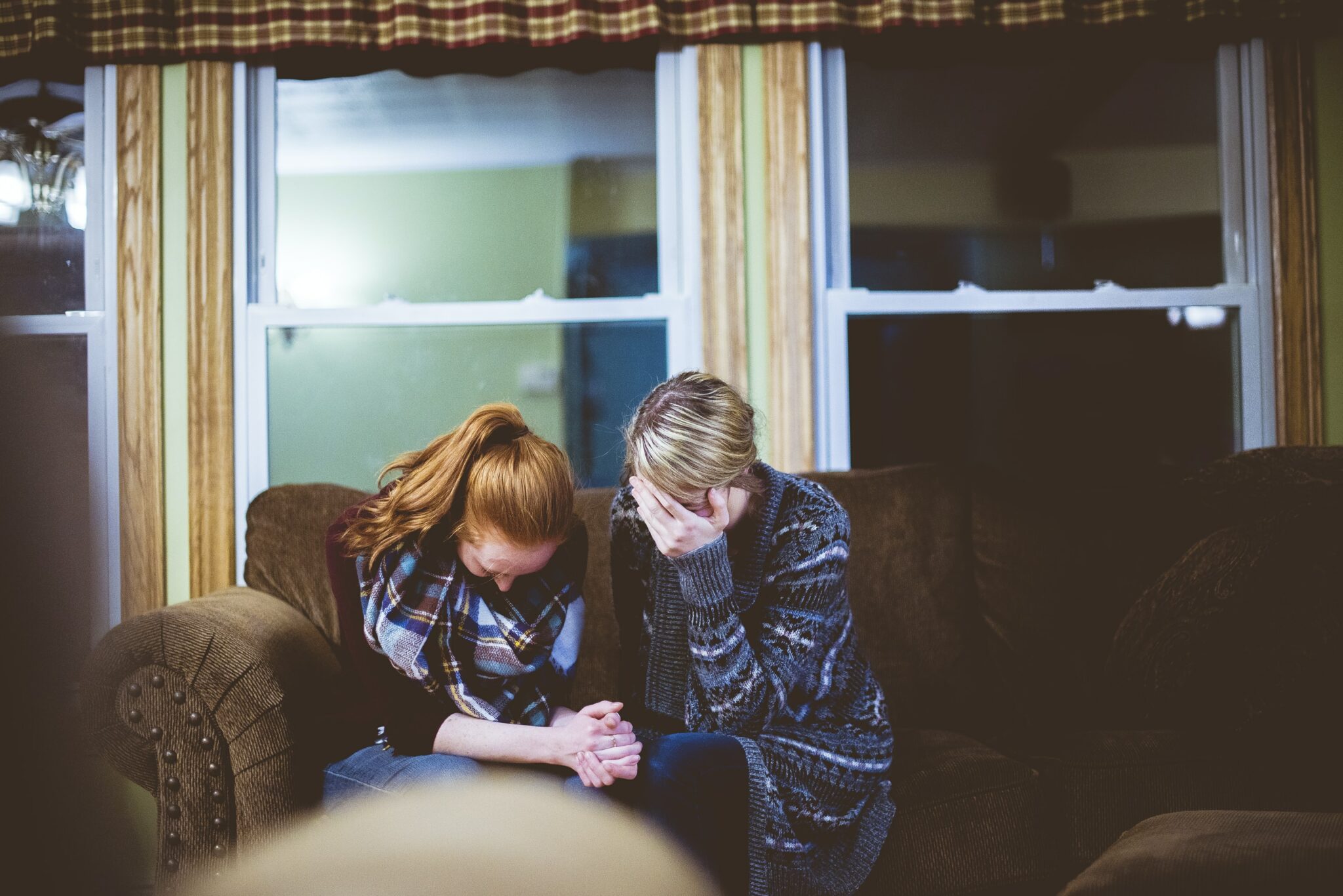 Coping with grief and loss
Grief is a natural response to loss. And death is a very significant loss, making the intensity of grief very significant too. Grief can leave you in an array of mixed emotions such as sadness, anger, feelings of anxiety, shock, regret or numbness. As Australians, we are already experiencing grief at some level with the impacts of lockdown fatigue and the restrictions imposed on our "normal" way of life.
So when it comes to coping with grief and loss when experiencing a death in the family or death of a loved one during a pandemic, the process and experience of grief has been transformed and has changed as a result.
Grieving is a very personal and individual experience. Healing can take place gradually by going through the grieving process. And it's important to understand that healing can't be rushed or hurried as there is no "normal" time period for grieving.
By understanding the stages of grief and acknowledging how you are feeling during your loss, will make it easier to cope and come to terms with your pain. Also holding space for yourself to acknowledge that the pandemic has had a real impact on your grief will allow you to seek out the support and assistance you need to help you heal. Find out more about the grieving process and ways you can cope by visiting Beyond Blue.
Death brings with it unbridled emotions; the kind of raw feelings that are often not well accepted in our very polite society. Whilst these feelings are a vital part of the grieving and healing process, research has shown that if these feelings are pushed down and suppressed, it can lead to longer term mental health issues, including anxiety, dissociation and depression. 
A funeral or memorial ceremony creates a space where feelings of loss, grief and remorse are completely accepted without limits on what that looks like. There are very few instances that allow for a truly free expression of emotion with full vulnerability, where we are protected from the judgement of our peers and preconceived expectations of how we should behave in society.  
A funeral ceremony or memorial creates the space for this part of the human grieving process. But with the current pandemic, the restrictions and limitations in place for funerals are also restricting and putting limits on our ability to cope with grief and loss.
What to do instead of a funeral?
Funeral ceremonies are a fundamental aspect of human experience and healing; and whether we're religious or not, most of us lean on tradition and ceremony at the most important times in our lives – when we marry, have children and finally when coping with death.
The pandemic has transformed our experiences of death, dying, grieving, and memorialisation across the world. Physical distancing has disrupted traditional funerals and how we interact in times of loss. Watch and listen to a round-table discussion on the future of funerals here, hosted by Melbourne University.
Most people feel weird about having a second funeral, but there are many options out there to formalise a memorial without the constraints of traditional funerals. And our communities have found creative responses to the restrictions with new rituals, new uses of technology, and alternative funeral ideas.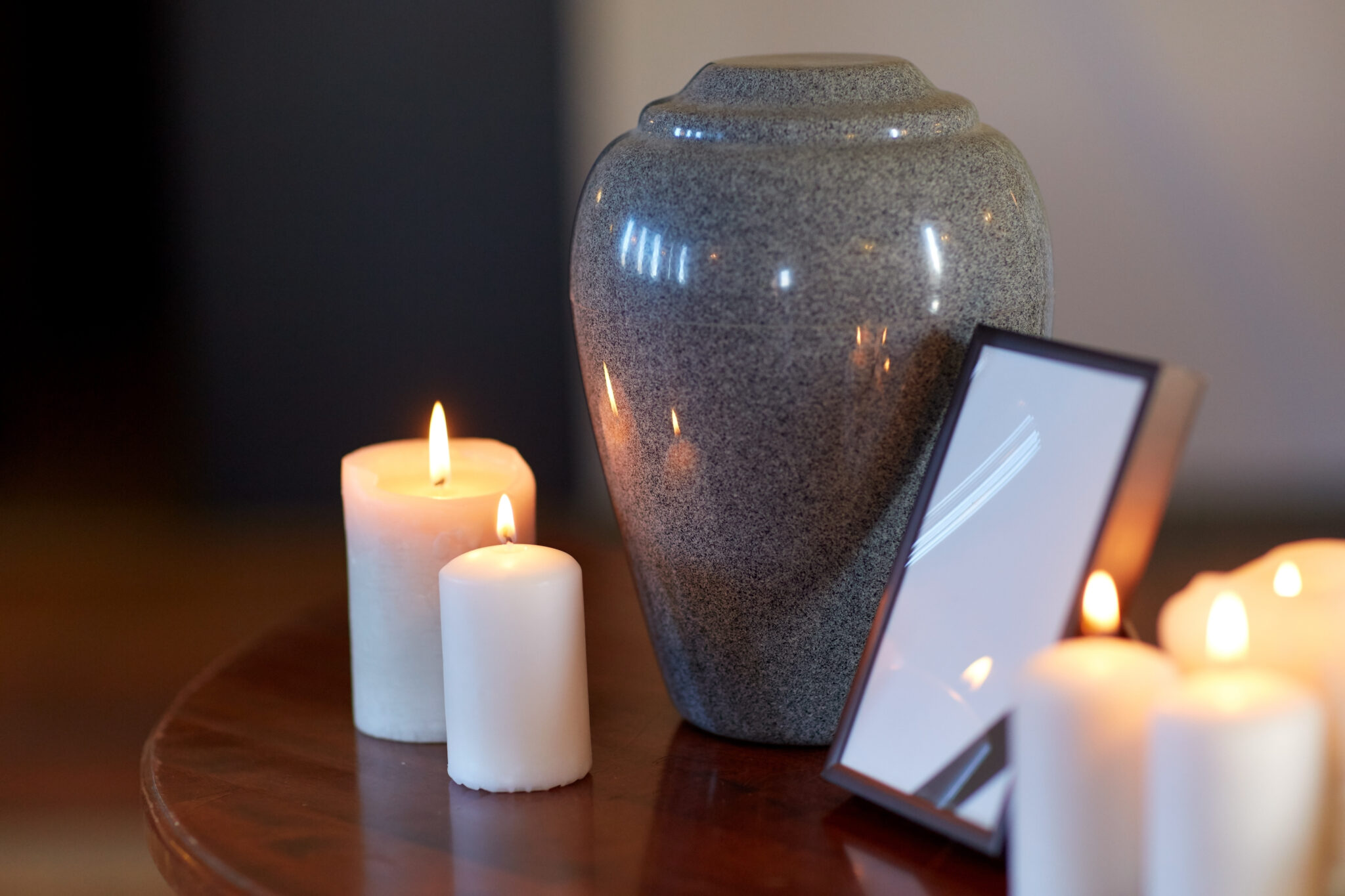 What to do after cremation?
Where families have opted for cremation, there is the inevitable question of how to lay those ashes to rest. In these covid impacted times, finding the right way to lay those ashes to rest is an opportunity to bring families and friends together where they could not during lockdown, to finally take part in the memorial process that we all so desperately need. 
The one thing that becomes clear is that we are actively thinking about death and organisations like The Groundswell Project are helping to change the narrative and perception of death by encouraging people to think about the power and choice they have in what happens at the end of their life.
Scattering ashes
A long held traditional answer to the question of "Where to put cremation ashes?", but in this instance scattering ashes presents similar issues for non-attendance. Those who weren't there on the day don't know where to go or what to look at. There are also very practical issues of wind, rain and the unpredictability of the weather. And did you know that it is illegal to scatter cremation ashes in many places such as botanical gardens and the like?
At home "Celebrations of Life"  
Many families have asked "What to do after cremation?" and have intuitively realised that an alternative funeral and non-traditional funeral ideas are still possible by organising informal life celebrations at home. This is a great option to bring people together in a safe space where those feelings of loss and grief can be fully explored. If the event is well facilitated it can provide a space for people to share stories and connect with memories of the loved one they are all there to remember. 
Legacy Tree Memorial 
A growing number of Australians are choosing Legacy Trees as an alternative to traditional funerals. With the Living Legacy ash treatment, the composition of ashes are shifted so they can actually become nourishing for a family memorial tree.
If we are continued to be impacted by restrictions or lockdowns, Legacy Trees are a beautiful alternative for where to put ashes from cremation. Even outside of lockdown, Legacy Trees provide a beautiful memorial space to visit when the time is right.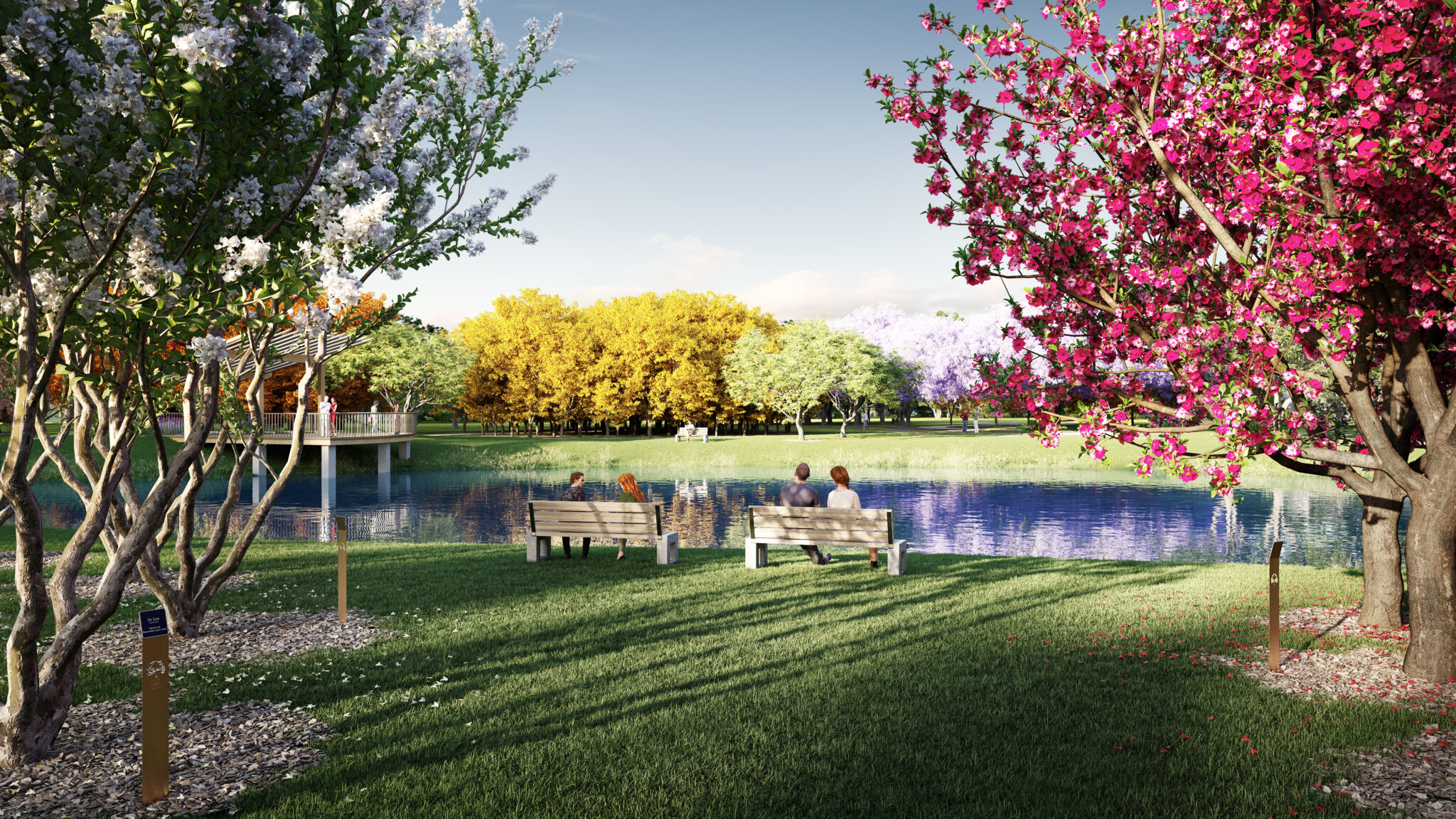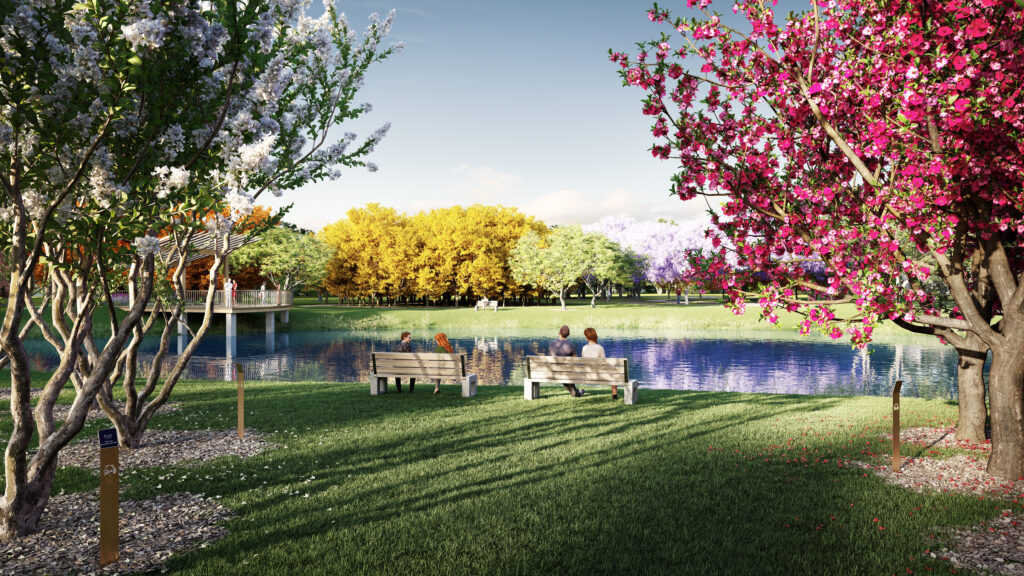 Families can then come to one of the beautiful gardens, such as the Mornington Green Legacy Gardens in Somerville and share in a celebration of life with a ceremony that is constructed to give people space to express their emotions within the warm embrace of the beautiful gardens. That way family and friends can participate in a memorial that is complementary to any previous funeral, and the Legacy Trees like the ones planted a Mornington Green is the perfect place to let go of your grief, find closure and remember loved ones within a beautiful scenic setting.
To find out more about Legacy Trees, click here.