Thank you for your kind words.
We appreciate each and every kind email of gratitude that comes our way, so we wanted to share some of these with you too.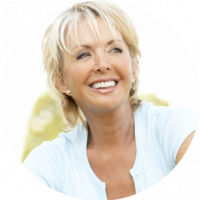 "Put me up against a Gumtree" that is what I asked of my partner when I pass and thanks to the ingenuity and investment of some forward thinking people, that is exactly what many like-minded individuals will be able to do at Mornington Green.
I first learnt about the conception of Mornington Green after the passing of my long term client. His Mum had been given the information of a new concept in the burial of a loved one's ashes. Mornington Green was a more refined and personalised version of my gumtree idea!
As my client's Mum received the information I was like a sponge reading and mulling the idea of a 'Park for The People' basically made possible by the planting of their favourite trees as a final resting place, a place of peace, comfort, serenity and positivity, a growing legacy.
After phone discussions, I decided to make an appointment to meet at Mornington Green itself. I was enchanted by the surroundings and the foresight of the planners. They were accommodating, welcoming, informative and reassuring.
Even though I have secured my place by making a refundable deposit, I am looking forward to deciding where I want my tree to be placed for the best outcome for the tree maybe by the lake or on the walkways you will be fully guided so rest assured.
I am also starting my payment plan so that my family are not burdened with any financial outlay of their own, but instead can plan a picnic to be held under my tree maybe on my Birthday, Mother's Day or anytime they fancy.
Mornington Green is a beautiful, innovative concept that we are fortunate to have here on the Mornington Peninsula and I urge you to embrace this final legacy that you can leave your family and loved ones.
Tess C, VIC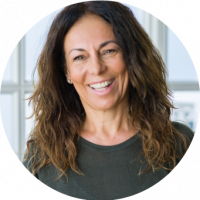 My Son, Matthew passed away late in 2020 and while organizing his funeral, "MorningtonGreen" was brought to my attention as an alternative to the normal resting places.
This Legacy Garden gave me comfort in knowing that I and others can go to remember Matthew, and walk through a park of beautiful treesor even have a picnic at special times of the year.
A place of happiness and joy to honour Matthew and also to know that he contributes to the"Circle of Life".
His ashes will be placed within the roots of a tree of my choosing in a chosen area within a perfectly manicured and beautiful landscaped garden. A quality tree that has been overseen by an arborist.
I also know that in the future my ashes can be placed with Matthew beneath the tree I chose for him to create a growing Family Legacy.
Walking through beautiful parks were an enjoyable past time of Matts, so to know that he will contribute to the ecosystem for others in the future,and a past time that other can enjoy too is a feeling of happiness.
The team at Mornington Green including Warren Roberts and Russell Taylor have been so helpful at such a sad time. They have made it clear that whether I want a small planting ceremony or a large gathering it is my decision.
Mornington Green is in the initial stages, but this innovative idea is to be the first of many, I am sure and I am so glad that it came to my attention. It is a peaceful, serene and modern final resting place for my Son.
Amanda S, VIC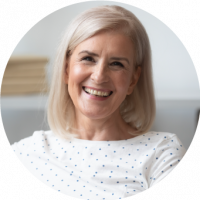 It was such a nice feeling for us to be able to be part of preparing our own resting place. With the freshness and freedom of such a beautiful location together with the knowing that our final location will be part of the environment as part of our favourite gum tree, the Citriodora, a tree that has been a part of our whole married life at our family home and it will continue to be here.
Thank you for creating a concept that allows more sustainable way of remembering our loved ones and benefiting the planet with reforestation.
Mel C, VIC